Richard Stockton College of New Jersey, USA.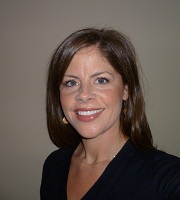 Tina M. Zappile  is an Assistant Professor of Political Science at Richard Stockton College of New Jersey. She earned her Ph.D. in International Relations and M.A. in International Trade and Finance from the University of Nebraska-Lincoln, and her M.A. in Political Science and B.A. from the University of Nevada, Las Vegas.
Her research interests include international organizations (IOs), international law, international trade and finance, the North-South divide, global economic development policy, and the role of developing countries in IOs and the global economy. She teaches classes in international law and organization, global politics of economic development, introduction to international relations, and international political economy.

Contact details:
Dr. Tina Zappile
Richard Stockton College, Political Science
101 Vera King Farris Drive, Pomona, NJ, 08205, USA
Tel.: + 1 (609) 661-8354
E-mail: This e-mail address is being protected from spambots. You need JavaScript enabled to view it