The Izmir Conference on the ECtHR. Statement by the President of the Conference of INGOs of the CoE
We are aware of the great success enjoyed by the European Convention on Human Rights since its entry into force and the European Court of Human Rights since its inception. They have had a major influence on rights and freedoms in the 47 member states. And, as you are also aware, the European Union made the right decision in providing, under the Treaty of Lisbon, for its accession to the European Convention.
However, the Court's success must not prevent it from retaining a human dimension and from being accessible to individuals, because what is the point of having a high-powered justice system for the application of texts which is crippled by the weight of its own machinery? It would become intrinsically incompatible with the very values in which we believe in the human rights field.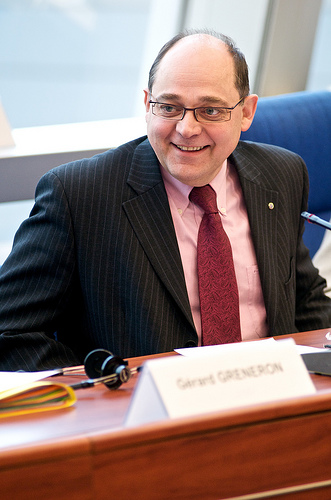 We are all aware that if the Court has reached such a critical level of congestion, there are no miracle solutions, and the situation will certainly not be improved by charging applicants fees. On the contrary, this would restrict access to the Court for applicants by creating discrimination based on money and not on the admissibility or otherwise of their applications!
For these reasons,

• we vigorously reaffirm the importance attached by INGOs to the right of individual application, which must remain the cornerstone of the Convention system;

• we maintain that a reduction in the number of cases brought before the Court must be brought about through improved implementation of the Convention in the member states, and not through measures restricting the right of individual application;

• we remain firmly opposed to the idea of fees chargeable to applicants.
On the other hand, it is our deep belief that

• if applicants received better guidance, in a clear and recognised manner, that would contribute to and facilitate high-quality preventive work at national level, which would reduce the number of applications at European level.
In this connection, I would like to remind you that organised civil society, and in particular the 360 member organisations of the Conference of INGOs of the Council of Europe, through their very many contacts all over Europe, would be in a position to continue providing guidance and advice and even ensuring legal representation for individuals or groups of individual wishing to lodge an application. We would thus be able to play a not inconsiderable part, through our national networks in Europe, by providing information and explanations on a consultative basis, which would help in practice to ease the congestion of the Court by unfounded applications.
To read the full speech, please visit
http://www.coe.int/T/NGO/Articles/CONF_PRES_SPEECH_2011_03_en.asp